MIKE CONLEY

Old Fort has a new place for small business owners to meet, enjoy a cup of delicious coffee, and learn how to improve their communities.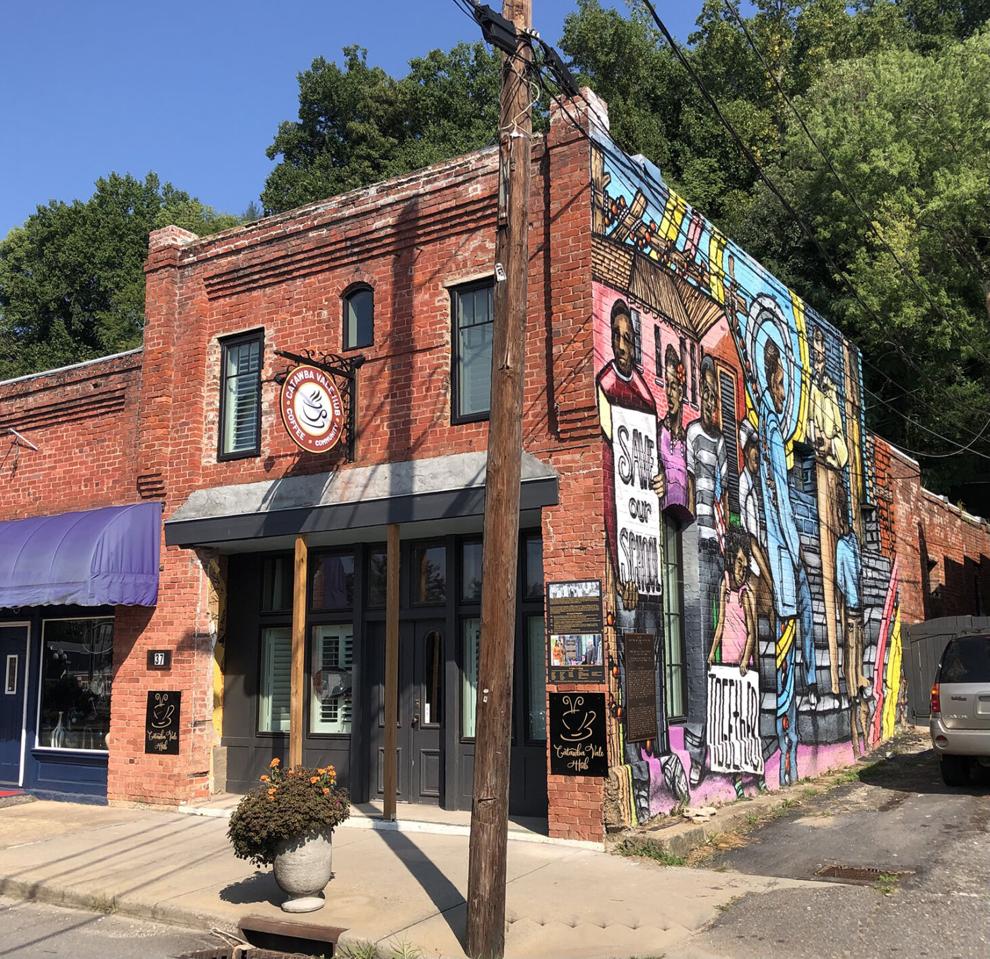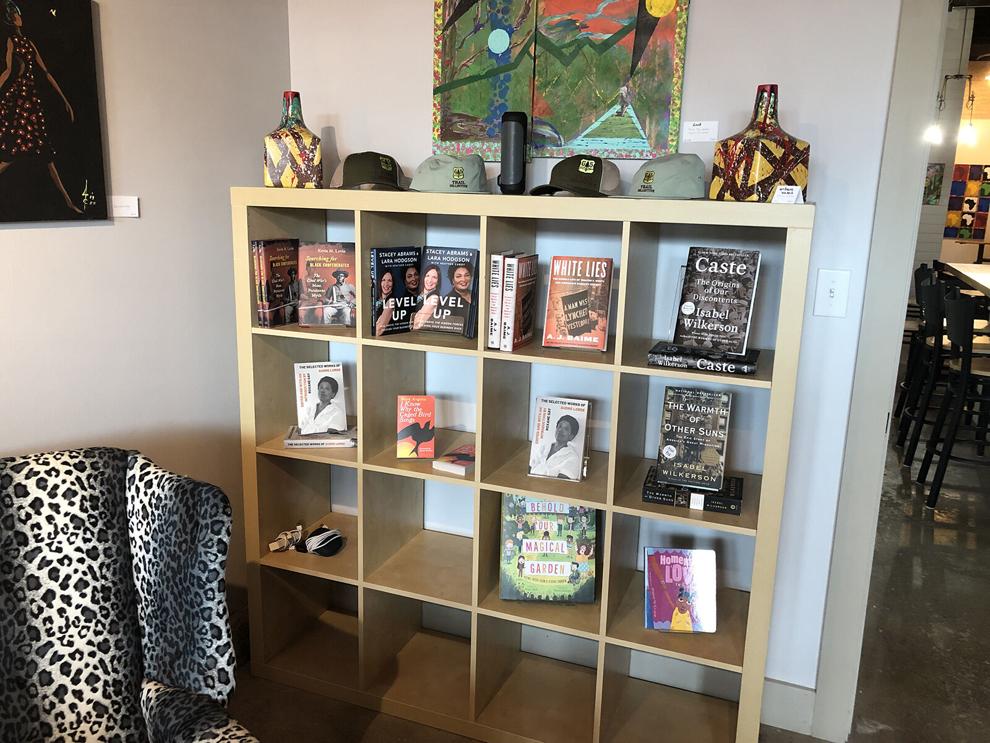 Located at 37 W. Main St. in Old Fort, the Catawba Vale Business HUB is a meeting place for local and visiting small businesses. It has a café and offers rooms for meetings and courses. Here you will find local art on display and books by Maya Angelou and Stacey Abrams for sale.
This historic building in Old Fort was once home to Chamber Director Kim Effler and former Alderman Jerome Effler. The mural honoring the late civil rights pioneer Albert Joyner and the fight for racial justice at Old Fort graces an exterior wall of the old brick building.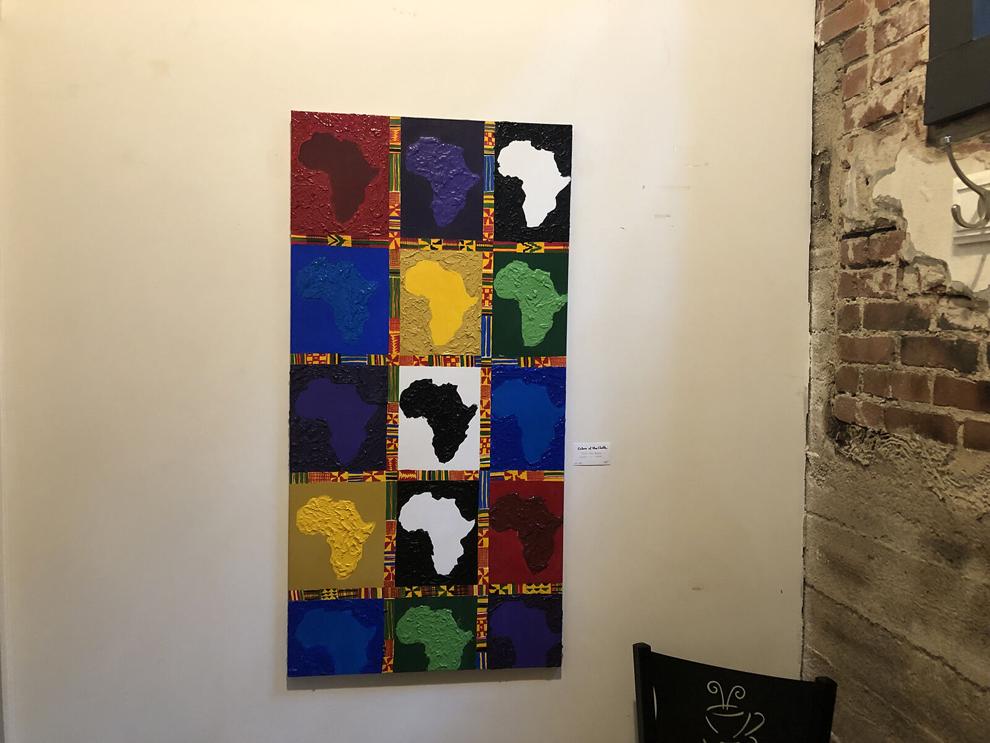 Catawba Vale Business HUB offers subsidized office and retail rental space and business consulting training. It is a program of Eagle Market Streets Development Corp. and the only business of color on Old Fort's Main Street. This achievement was achieved through a generous $280,000 grant from the Dogwood Health Trust as an investment in the community to provide an opportunity to nurture burgeoning businesses in the outdoor and trail industry, so the website for Eagle Market Streets Development Corp.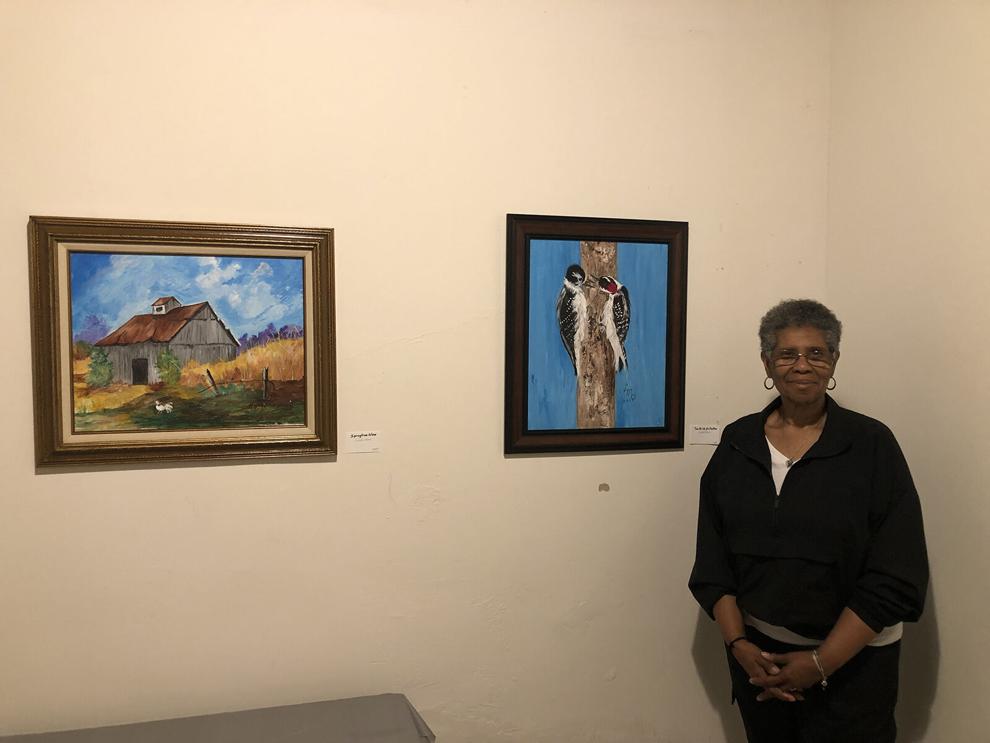 Stephanie Swepson-Twitty, the company's CEO, said the building was acquired in October and following a refurbishment. Open since Monday last week, it serves "counterculture" coffee and is a central meeting place for small business owners. It's a place to hold meetings and run business-building classes, Swepson-Twitty said.
"It's a continuation of our nonprofit organization," she told The McDowell News. "We support small businesses through business development. If anyone wants to start a small business in Old Fort, they can come here for consulting training and meeting space."
There may also be classes in outdoor leadership development training.
"It's an excellent place for meetings, classes and maybe a get-together with the bride," Swepson-Twitty said.
Beautiful paintings by local artists are displayed throughout the interior. The place also functions as an art gallery.
"People can come here and enjoy coffee, enjoy music and enjoy the arts," Swepson-Twitty said. "We're showing art from western North Carolina, McDowell and Buncombe art. The HUB offers everything you could wish for in a social environment."
In addition, Catawba Vale Business HUB has partnered with Asheville bookstore Malaprops. At the Old Fort you can find and purchase works by Maya Angelou, Stacey Abrams and Audre Lorde. Books available there now include poetry, historical subjects, current events and children's stories.
Catawba Vale Business HUB covers approximately 3,000 square feet at 37 Main St. and has two employees. It is open Tuesday through Saturday from 9 a.m. to 2 p.m. and is open to the public.
It has a Facebook page: www.facebook.com/Catawba-Vale-Business-HUB-111182691678727.
In addition, Eagle Market Streets Development Corp. the lead on another exciting wall project for Old Fort.
A mural is planned for Commerce Street at the corner of Catawba Avenue that will celebrate the development of Old Fort into a cycling hub. It is painted on a section of the former Parker Hosiery building, which has been adapted to house several companies including Kitsbow and Hillman Beer.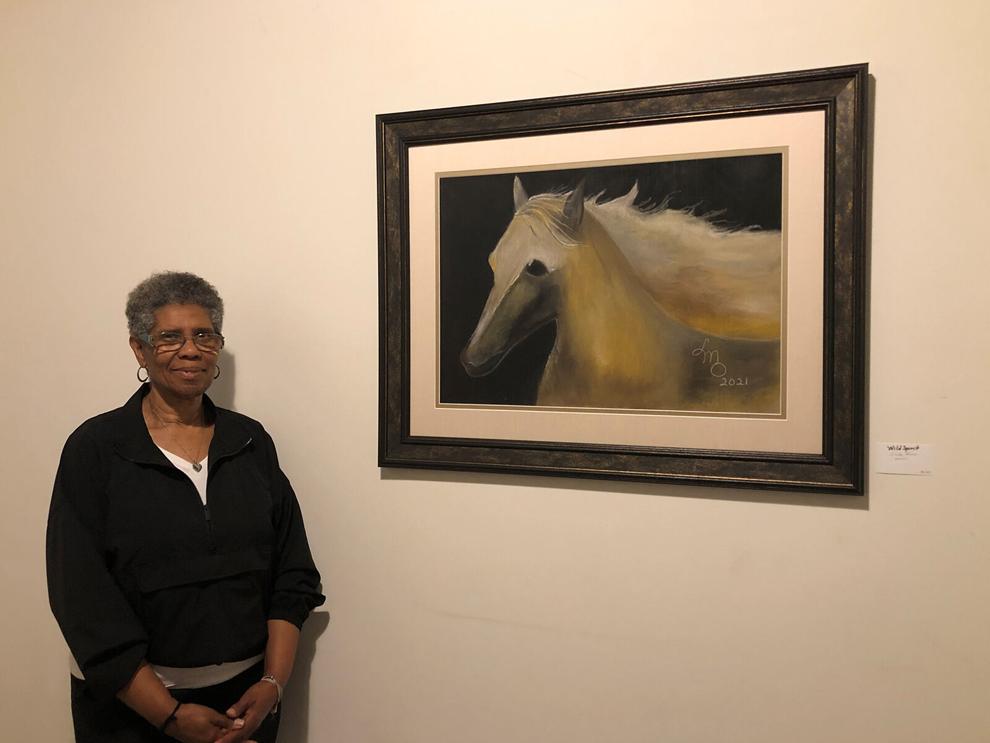 "Commerce Street is being redesigned as a living corridor for the Flora Fonta Trail," reads a post on Facebook. "Four bike races currently start in the city and two foot races have their finish in the city. Streetscape designs for Catawba Avenue are ongoing, and future plans include Commerce Street. Incorporating murals and street art installations will support our vibrant tourism industry."
The first six miles of the proposed 42-mile trail in Pisgah Forest around Old Fort have recently opened. Fonta Flora State Trail Park is in the planning stages. The community park will be just outside of town and will include a water playground, bike garden and playground.
The mural celebrates what's happening in the city and recognizes key partners such as Kitsbow (maker of premium cycling apparel and accessories), Eagle Market Streets Development Corp. (whose mission is to advance social justice by supporting small businesses) and People on the Move (a community collaboration dedicated to recognizing diversity and those who have invested heavily in the local community).
Carlos Miles, a professional artist from Marion, was commissioned to create the mural, which is 38 feet wide and 18 feet tall. He painted the artwork "Where Main Street Meets the Mountains" at the Larry D. Miller Business Complex in Marion. This new painting will celebrate the hard work of the G5 collective, People on the Move, the McDowell Trails Association, the Forest Service and Friends of the Fonta Flora State Trail, Eagle Market Streets and the local community in creating new trails and promoting them of tourism in Old Fort, according to the Facebook post.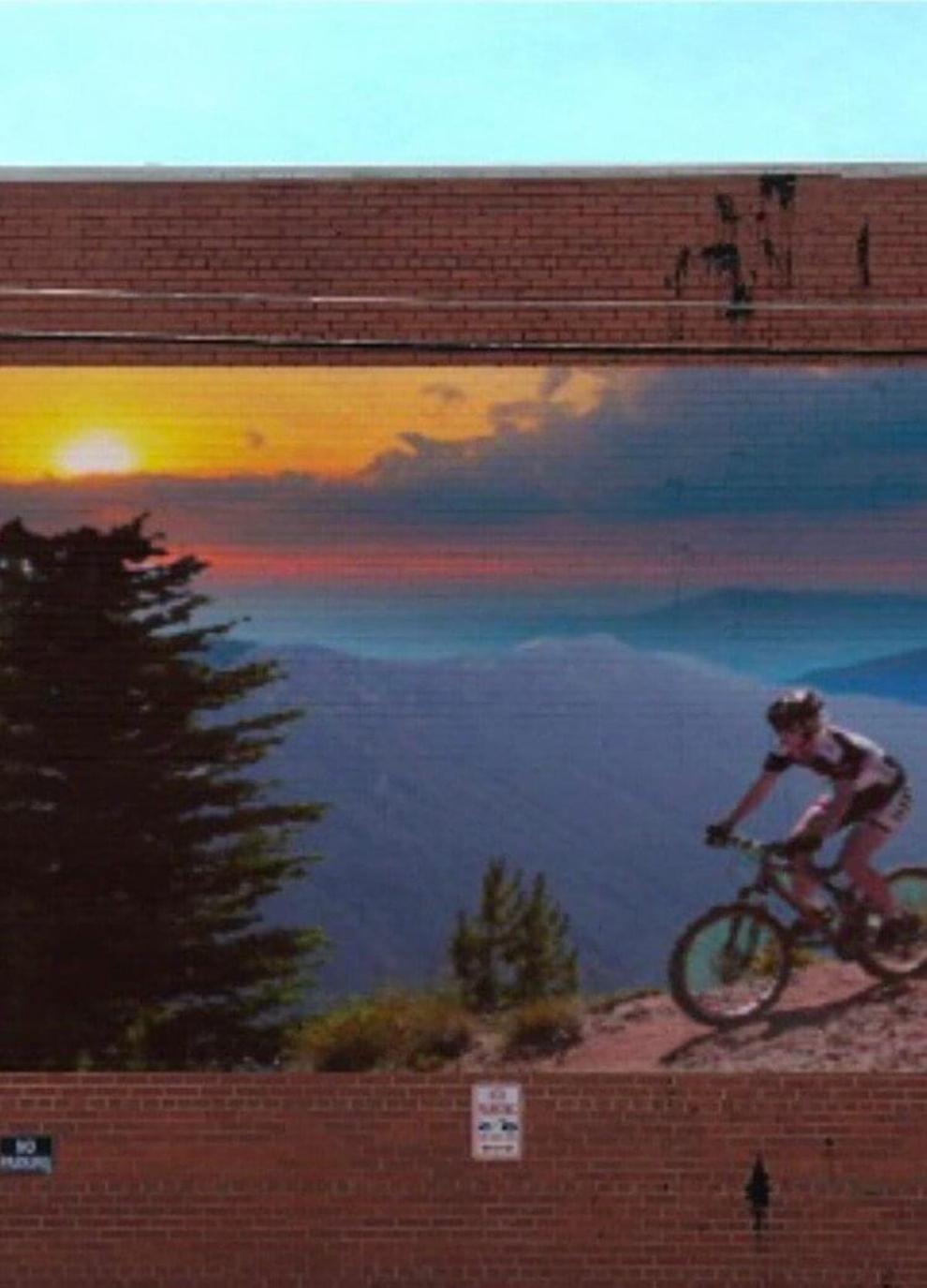 Eagle Market Streets Development Corp. is accepting donations to make this planned work of art a reality. Sponsors at the $500 level are recognized as part of a plaque on the mural wall. Donations are accepted via PayPal. In addition, checks may be made payable to: EMSDC Community Benefit Partner, 70 S. Market St., Asheville NC 28803. Memo Line is a Commerce St. Mural Project Donation.